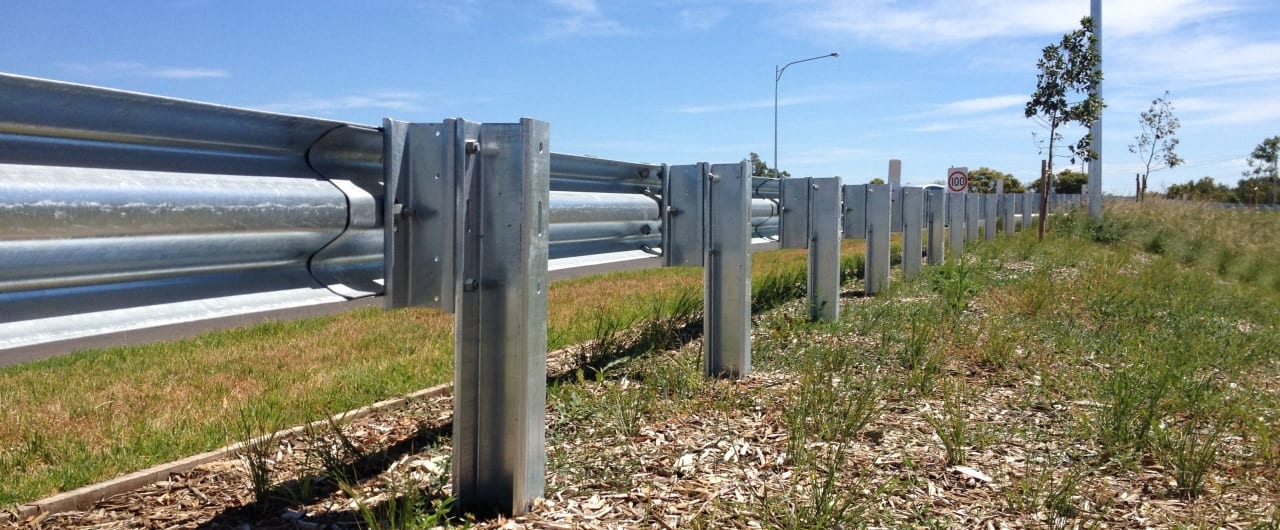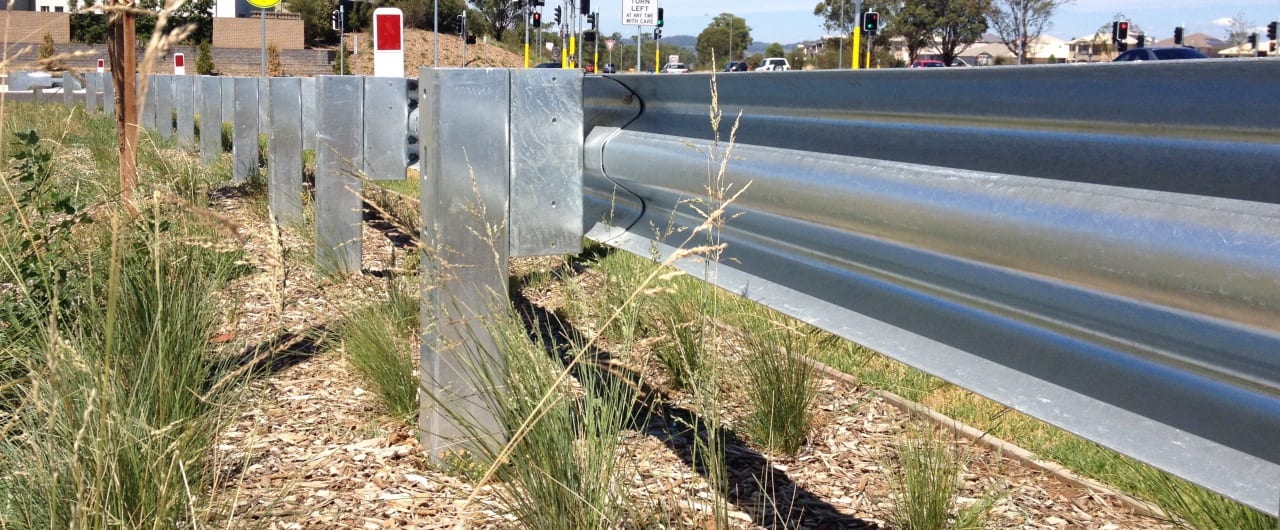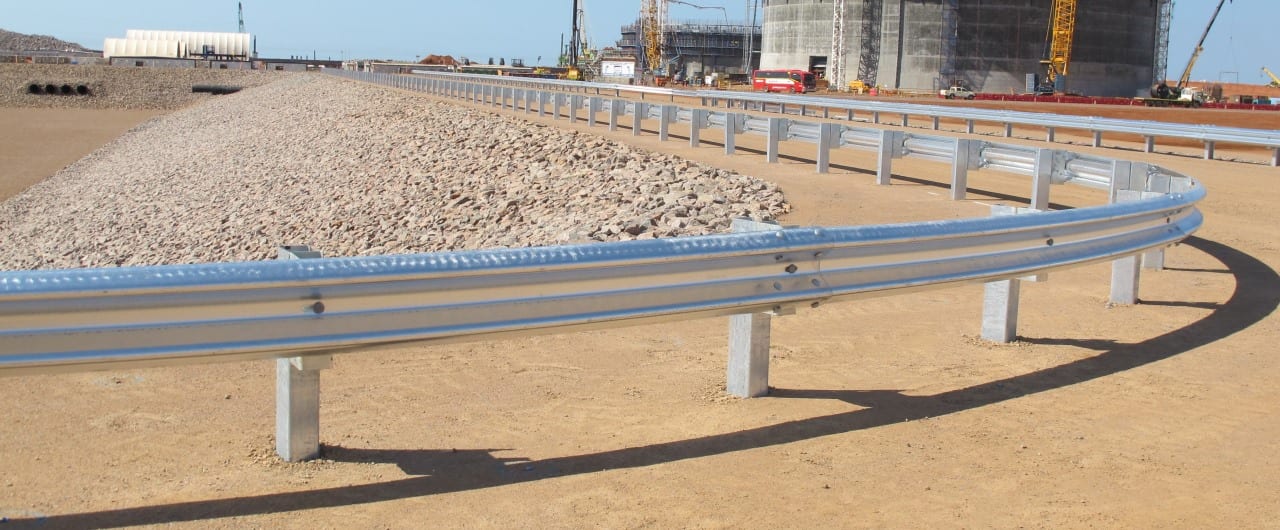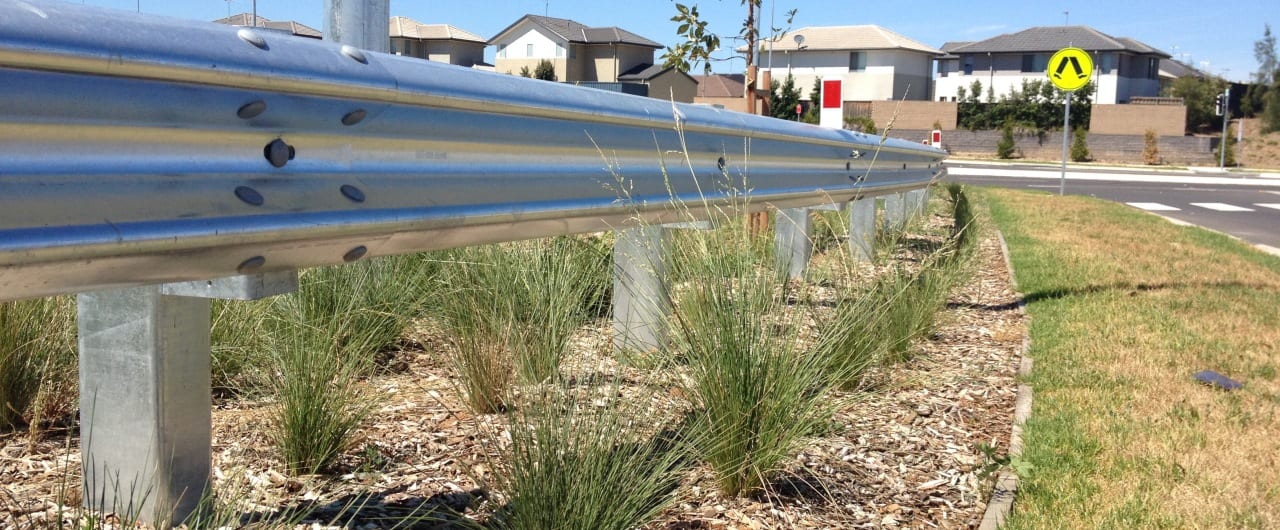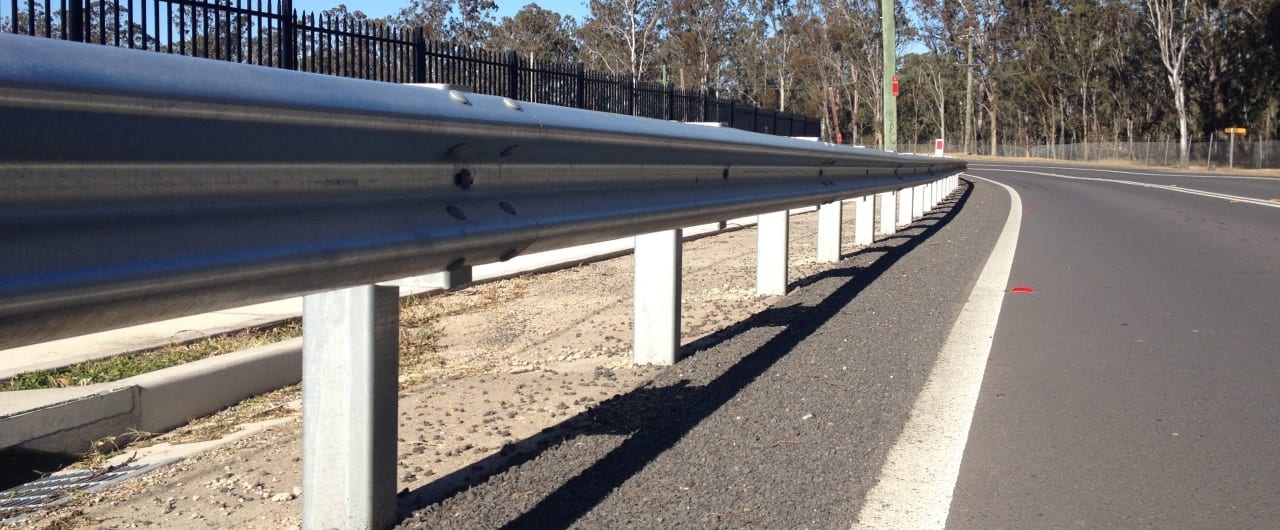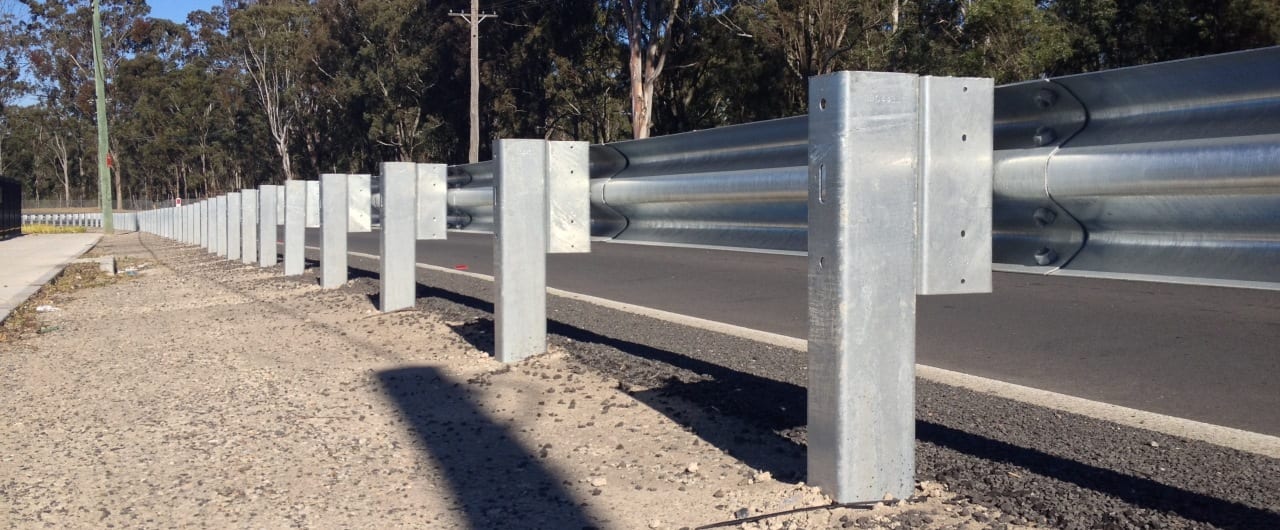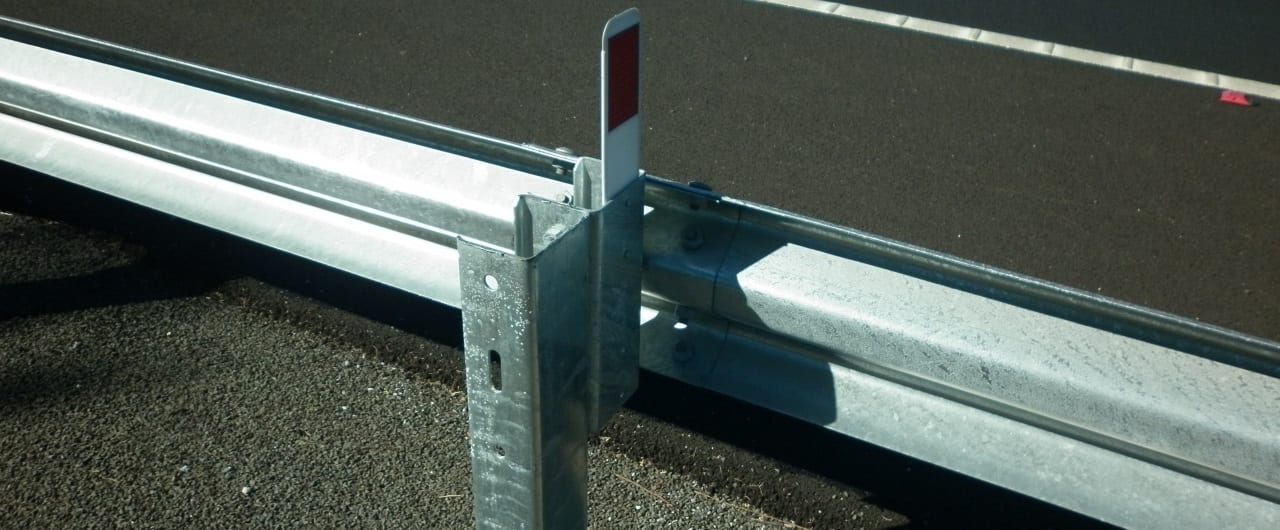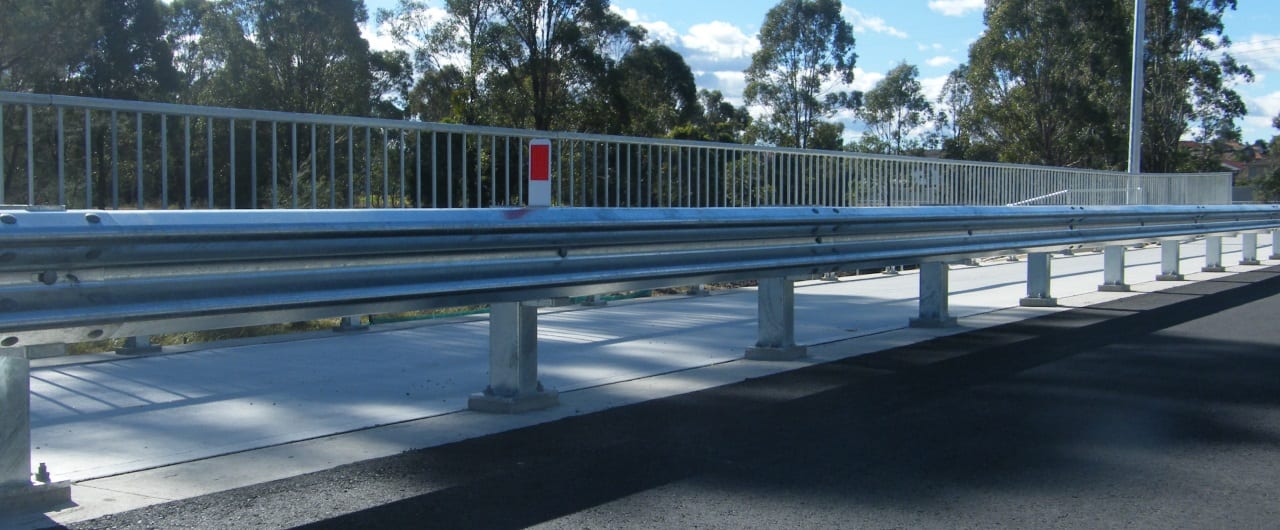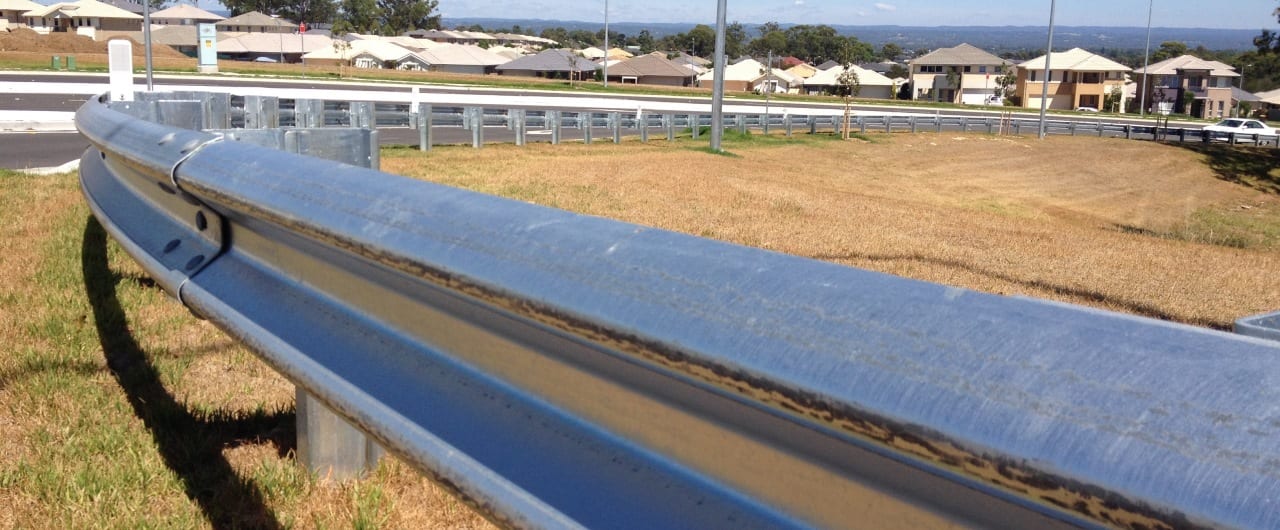 Public Domain W-Beam Guardrail
Public Domain W-Beam Guardrail
Features
Guardrail manufactured to state road authority specifications
High visibility guardrail creates driver confidence
The post and block design reduces wheel snagging and the consequential effects of vaulting or rollover
Can be used in verge or median locations
Hot dip galvanised in accordance with AS/NZS 4680
How does Public Domain W-Beam guardrail function?
Safe vehicle containment and re-direction is developed through a combination of the flexural resistance of the w-beam guardrail and the bending resistance of the supporting posts.
Upon impact, the posts absorb some of the crash energy through post rotation in the surrounding soil prior to separation from the guardrail as they fully yield. The blocking pieces, positioned between the guardrail and posts, minimise vehicle snagging and reduce the potential for the vehicle to vault over the barrier by maintaining rail height during the initial stages of impact.
Once the guardrail separates from the posts, the rail forms a re-directive ribbon, guiding the vehicle away from the nearby hazard.
What designs are available?
Guardrail designs are manufactured in accordance with Australian state road agency designs. Designs vary from state to state. The most common is a w-beam guardrail supported by a c-post and steel blocking piece.
What is the spacing between posts?
Post spacing varies from state to state. Typically NSW, QLD and SA adopt a post spacing of 2.0m. Victoria has a post spacing of 2.5m.
When is curved guardrail required?
Straight w-beam guardrail panels can be used when the radius is greater than 45m. When the radius is less than 45m, factory curved guardrail is required.
What is the finish of Public Domain W-Beam guardrail items?
Posts, blocking pieces and w-beam guardrails are hot dip galvanised.
What is the W-Beam Guardrail made of?
We manufacture our W-Beam Guardrail from Australian-made steel, with hot dip galvanised components.